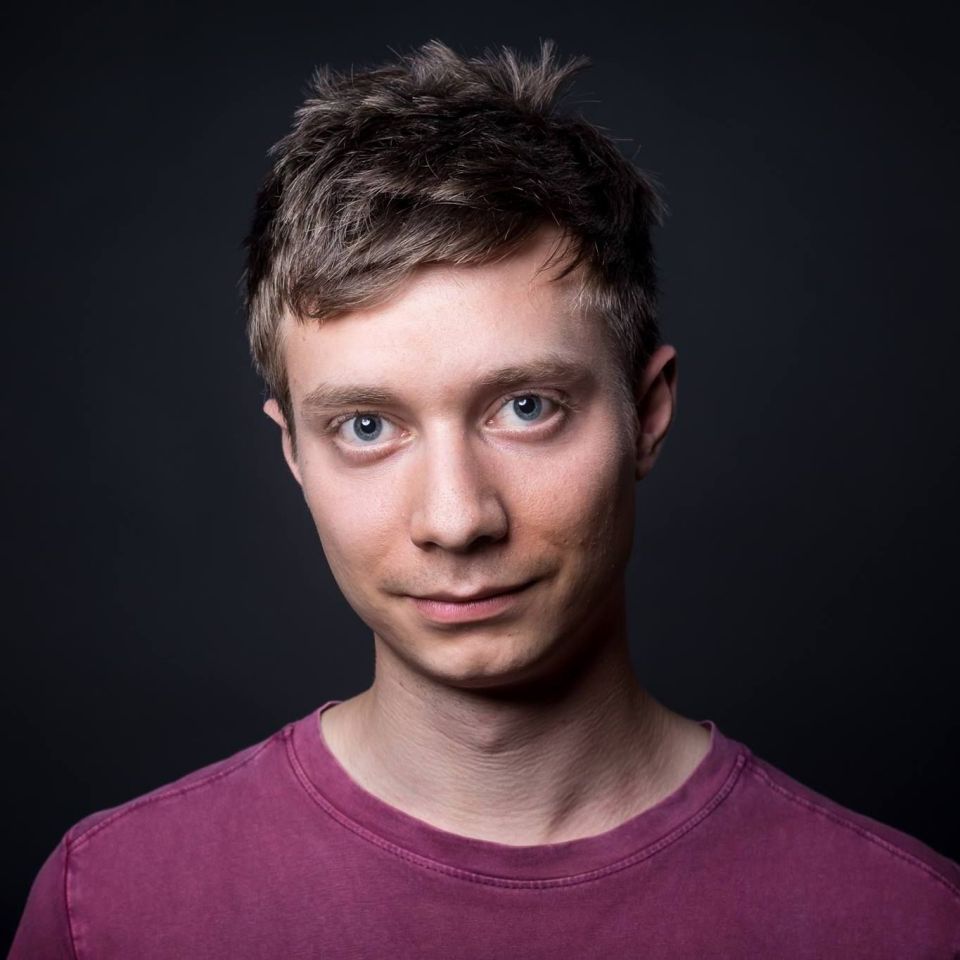 About
I am a second-year graduate student in the Department of Anthropology at the University of California, Irvine. I studied Communication, Media and Cultural Anthropology (BA, 2017) at the University of Bremen and Bahcesehir University in Istanbul. I also hold a prospective MA (2020) in Science and Technology Studies from Goethe University Frankfurt. 
My current research focuses on community data infrastructures needed in response to the "Anthropocene" broadly conceived. Most recently, I have begun examining activist data collection in response to Formosa Plastics, a major petrochemical player in Taiwan's economy, operating in Vietnam and the United States.
I further co-develop and participate in a series of collaborative research projects, including Quotidian Anthropocenes, Visualizing Toxic Places and the Transnational Disaster STS COVID-19 Project. I am also a member of the Platform for Experimental Collaborative Ethnography (PECE) Design Group.
I have also produced visual work, including a short documentary film on free software hacker communities in Turkey and a science communication series titled "Tactics for Quotidian Anthropocenes.
In 2017, my ethnographic study of free wireless mesh networks in German refugee camps received the DARIAH-DE Digital Humanities Award. I am also a fellow of the Fulbright Foundation and the German Academic Scholarship Foundation (Studienstiftung).
JOURNAL ARTICLES & BOOK CHAPTERS
Adams, James, Tim Schütz and Kim Fortun (in preperation). Ethnography in/of Quotidian Anthropocenes: Collaborations, Infrastructure, Tactics. KA Notizen. Frankfurt am Main.
Schütz, Tim. (forthcoming). Archiving for the Anthropocene: Notes from the Field Campus. Dear Anthropocene Exhibition Catalogue. Ilmin Museum for Art, Seoul.
Schütz, Tim and Monic Meisel. (2020). Free Wireless Network Activism and the Industrialized Media Infrastructures of Forced Migration. In: McGuirk, Siobhán & Pine, Adrienne (eds.) Asylum for Sale: Profit, and Protest in the Migration Industry. Oakland: PM Press. (link)
Schütz, Tim. (2019). Humanitäre Medieninterventionen. Digitale Infrastruktur in Unterkünften für Geflüchtete. In: Kaufmann, Nimführ, Otto & Schütte (eds.) Forschen und Arbeiten im Kontext von Flucht. Reflexionslücken, Repräsentations- und Ethikfragen. VS Springer. (link)
Kubitschko, Sebastian and Tim Schütz. 2017. Humanitarian media interventions: doing infrastructures in times of forced migration. Spheres Journal for Digital Cultures #3. (link)
Reports
Schütz, Tim. (2019). Archiving for the Anthropocene: Notes from the Field Campus. Platypus. October 29, 2019. (link)
Ludwig, Jason, Tim Schütz, Scott G. Knowles and Kim Fortun. (2019). Tactics for Quotidian Anthropocenes: A Field Campus Report. Anthropocene Curriculum. Berlin: Haus der Kulturen der Welt. (link)
Schütz, Tim. (2018). Still "in its infancy"? Afterthoughts on the relevance of STS anchors in Germany. EASST Review Volume 37(4). (link)
Schütz, Tim and Monic Meisel. (2018). Country Report Germany. From the shelter to the classroom: Two Case Studies Of Civic Participation Through Freifunk Berlin. Global Information Society Watch Yearbook. APC Press. (link)
Schütz, Tim. (2017). Vorstellung der PreisträgerInnen des DARIAH DH-Award 2017: Tim Schütz. DHd Blog, May 22, 2017. (link)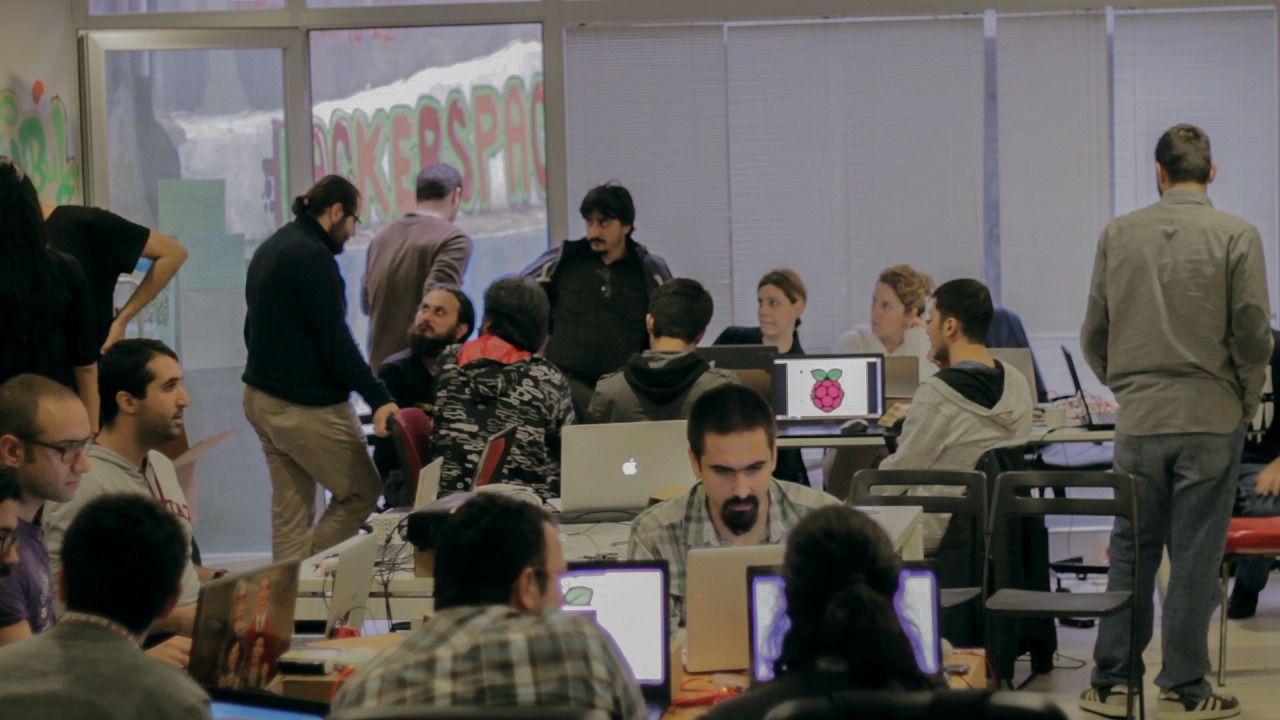 This student documentary film takes its audience to an easily overlooked place within Turkey's metropolis: the Istanbul Hackerspace. Based on an ethnographic approach, the aim is to shed light onto a contemporary hacker institution that proudly calls itself the 'first in the Middle East'. The outcome are brief portraits of people and their projects that try to navigate a growingly authoritarian political climate as well as hyped up, economic visions of the future.
In the course of the film, our protagonists challenge the stereotype of hackers as criminals and data thieves. Instead, they articulate many different interpretations of what hacking as a practice can or should be. Examples include a tiny do-it-yourself detector that challenges excessive tear gas usage by Turkish police forces; learning how to program the world's tiniest computer; or simply having a place to chat about your next start up project over a tasty 'hacker soup'. All this, and much more, can be found in the Istanbul Hackerspace.
'Hacking Istanbul' was produced by Konstanze Scheidt and Tim Schütz during the autumn semester 2014/15 at Bahçeşehir University and premiered on January 22nd, 2015 at the Pera Museum, Istanbul.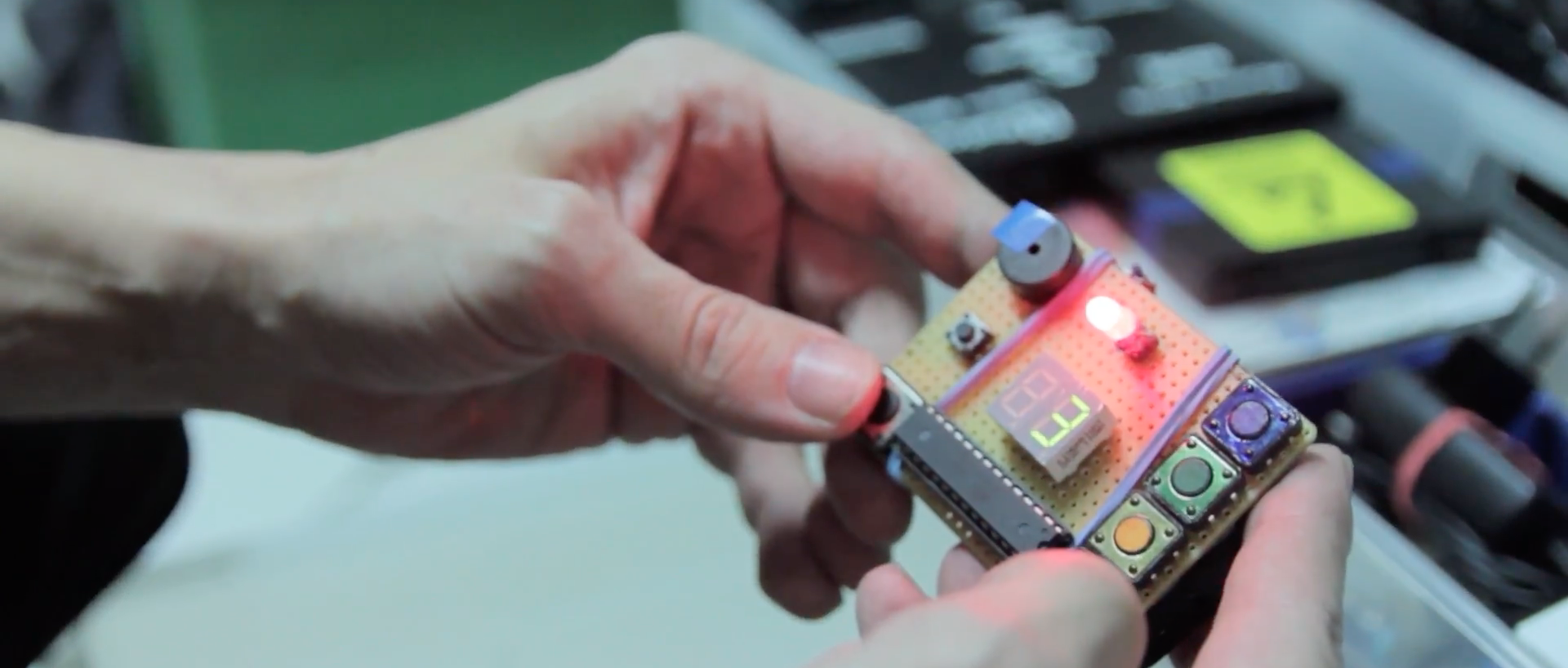 Within mainstream media, the figure of the hacker as criminal, thief and techno-outlaw is a common stereotype. What is hidden behind this representation, is the growing diversity of hacker subjectivities, projects and movements. As an ethnographic short film, 'Beep Beep' offers a glimpse by juxtaposing two contemporary technology communities in the Austrian capital, Vienna. On the one hand, one encounters the MetaLab, a hackerspace that has been open for over a decade, offering everything from weekly lectures, hackathons and massive laser cutting equipment. On the other, there is Mz Baltazars Laboratory, a feminist technology workshop promoting hands-on engagement with technology as highly gendered practice. Together, they enable a discussion on the future of hacker spaces that push the boundaries between tech, craftiness, artwork and the need for safe(r) spaces of encounter.
The film was shot by Victoria Paar, Sara Rahnenführer and Tim Schütz for the 2017 edition of the Ethnocineca film workshop under the theme 'Radical Minds'. In May 2017, film was premiered as part of the Ethnocineca Documentary festival at the Votiv Cinema, Vienna.
Presentations
"Hacking the Shelter? Alternative Mesh networks and STS Research in Times of Forced Migration." How can Science and Technology Studies help to reflect on the political crisis associated with refugees and asylum seekers? CES, Coimbra, Portugal, 26-28 September 2018.
"Hacking the Shelter: Infrastructural "Counter Publics" and the Management of Forced Migration." EASST 2018 Conference Lancaster, UK, 25-27 July 2018.
"Wireless Network Activism In Times of Forced Migration." Wireless Community Weekend, cbase Berlin, 13 May 2018.
"Humanitäre Medieninterventionen: Infrastrukturierung freier Datennetze zwischen sozialen Trägern, zivilem Engagement und Asylindustrie." Willkommenskultur in der deutschen Migrationsgesellschaft: Flucht, Asyl und Regulierungspraxis. Workshop at Institute for Ethnology, LMU Munich, 2-3. February 2018
"Wie Freifunken in der Asylindustrie? Notizen aus der Partizipationsforschung." Open Infrastructure Stage, 34C3 Chaos Communication Congress, Leipzig, 30 December 2017

"Humanitarian Media Intervention: Doing Free/Open Infrastructures in Times of Forced Migration." Contested Borderscapes: Transnational Geographies vis-à-vis Fortress Europe, Mytilene, Greece, September 28-October 1 2017.