#RhodesMustFall #FeesMustFall #ScienceMustFall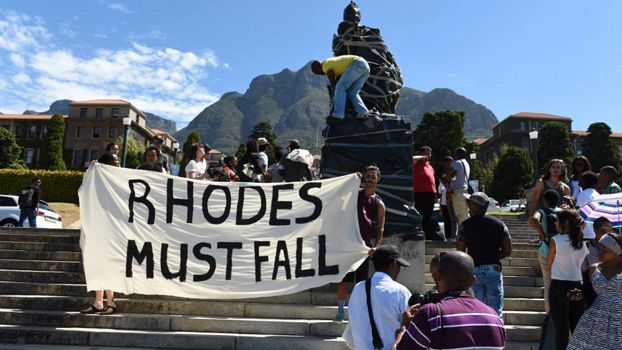 In April 2015, a statue of colonialist Cecil John Rhodes was removed from the University of Cape Town's campus in South Africa. The statue was a catalyst for student protests initially organised under the banners of #RhodesMustFall then #FeesMustFall which eventually drove a national – later international – debate about decolonisation and structural change in universities (under #ScienceMustFall).
Contributors
Angela Okune: In this 2016 article by Dean and Associate Professor at the University of Cape Town, Suellen Shay, she highlights six key demands that she believes are key towards "decolonizing the curriculum."Read more
Angela Okune: This 2016 article by two professors at the University of Johannesburg gives some of the context to the 2015/16 student protests around decolonizing universities in the South African context. The article highlights key points raised at three panel discussions hosted at the...Read more
Angela Okune: This 2015 blog post by fourth year UCT student Mbali Matandela highlights the conscious role that black feminists had in the student protests. She notes: "What I hope for is that people will look back at this movement one day and see how a small group of black feminists...Read more
Abstract: " This book on rights, entitlements and citizenship in post-apartheid South Africa shows how the playing field has not been as levelled as presumed by some and how racism and its benefits persist. Through everyday interactions and experiences of university students and professors, it...
Read more